A walk in Myrina and the Castle
Join our company to spend a day together in the island's capital, Myrina. The city took its name from king Thoa,who gave his wife's name,Myrina to the capital. Alternative names are "Kastro"-from the Venetian castle that is on the hill, over the city and the old port. Before we go up the castle we will visit the old port of Myrina with its traditional colors, the fish boats and the taverns next to the waves. There, around the port,there are plenty of fish taverns that serve fresh fish with an ideal view, especially at night, when the castle is lit up.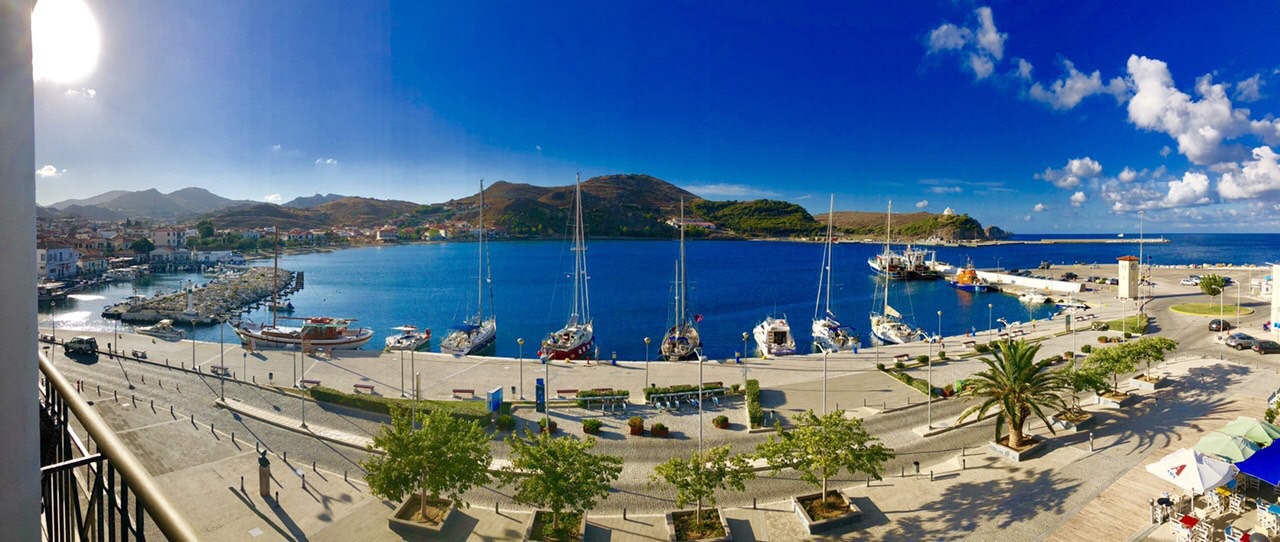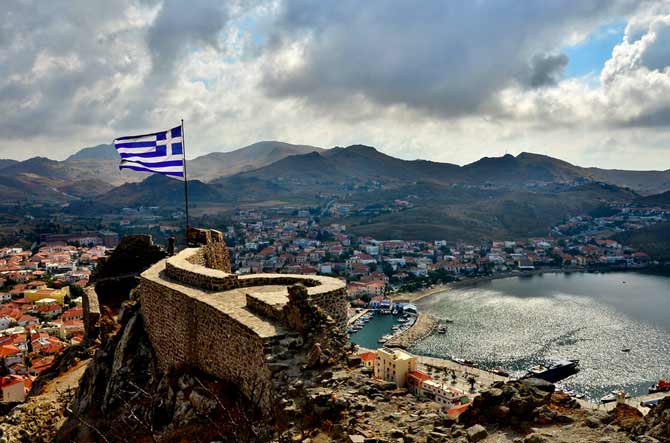 Our walk starts at the old port,which is considered the city's center and we mount to the imposing Castle that crowns the city,built Andronikos Komninos the First.We will see the castle held by many towers along the walls and on the inside we will see the fort,as well as the tanks.If we are lucky we might meet deers since it has been their precious sanctuary for years.
After we walk on the Castle and take photos we will visit the chapel of Saint Paraskevi and we will go down to Romeikos Seashore( Romeikos Yialos). There are many shops for coffee and food. We will admire plenty of worthy neoclassic mansions.
We will end up in the Archaeological Museum,where there are finds of Poliochni,Caveirio,Hephaestia and other finds all over the island but in  Myrina as well during the foundation excavations.It is housed in a building that started functioned after lots of trial and error in 1961.In the 90's many repairs  and important renovations were done in order for these great finds to be highlighted.The goal of this exhibition is for the highlight of the ancient finds of the island to be secured,following a journey of chronicle order.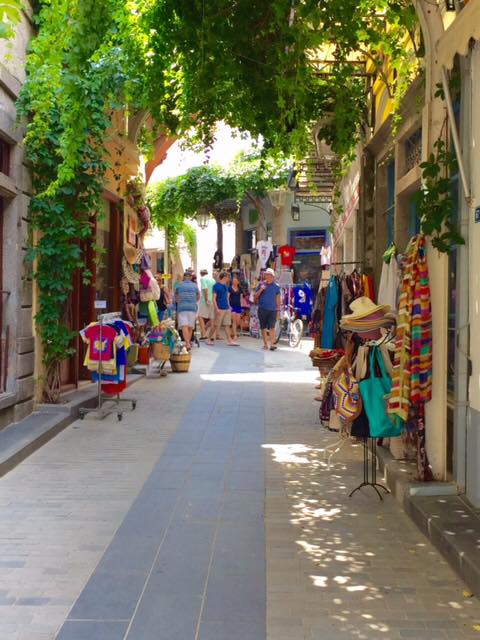 After our visit to the Archaeological Museum,our stroll on the road of the central flea market begins.
There are all kinds of stores,where the most modern merchandise coexist with the most traditional products of the island.
We invite you to our company to enjoy a beautiful tour through Myrina